My mom loves Superman. I still remember watching old black and white George Reeves shows on Saturday afternoons… I also remember ME sitting down in front of the tv earlier that morning watching Superfriends (and Batman '66 later on in the evenings. I think I had some sort of crush on Burt Ward as Robin by the time I was 5). She never once told me that superheroes weren't for girls. Many years later, my oldest daughter watched Batman the Animated Series immediately upon coming home from school. Now, even more years later, late night Superhero movie premieres are a tradition with my daughters, as is going to the closest big convention, together. Halloween and FCBD means finding some superhero theme and dressing up. I get to curl up in my office chair with my oldest granddaughter watching Teen Titans Go or playing with her Little People Batcave playsets with her.The grandbabies have their own shelf with board books and comics and costume pieces and a few selected action figures just for them. I've seen every combination during dressup times, including a Hello Kitty shirt with a Supergirl cape, Red Hood mask, and Flash earpieces, lol. And the oldest doesn't distinguish between who she likes and who people have tried to tell her she should like. She'll be happy to tell you she's dressed as Batman, some days, instead of Batgirl. This was her third FCBD; she was Robin to her little sister's Batman the first year, and Batman to her sister's Robin last year (all three granddaughters, as well as myself and their mom, were the five Robins from comics for Halloween). She still kept to the Gotham theme this year, but her younger siblings were the other members of DC's Trinity, Princesses Batman, Superman, and Wonder Woman, fully able to save themselves (or any Prince Charming) from the dragon.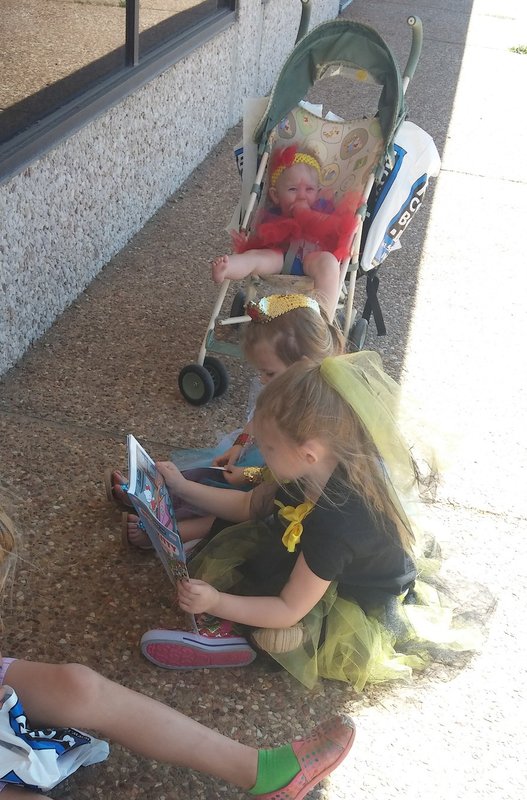 I never thought anything could rival my daughter's love for dinosaurs, until she discovered superheroes. Her first favourite was Hulk (the Hulk suit her little brother wears was hers first - it's now worn to shreds) but she's since moved on to Thor and pretty much all of the cast of her favourite Marvel movies and animated series.
I've lost track of how many times Bree and her little brother have reinacted their favourite scenes from the Avengers…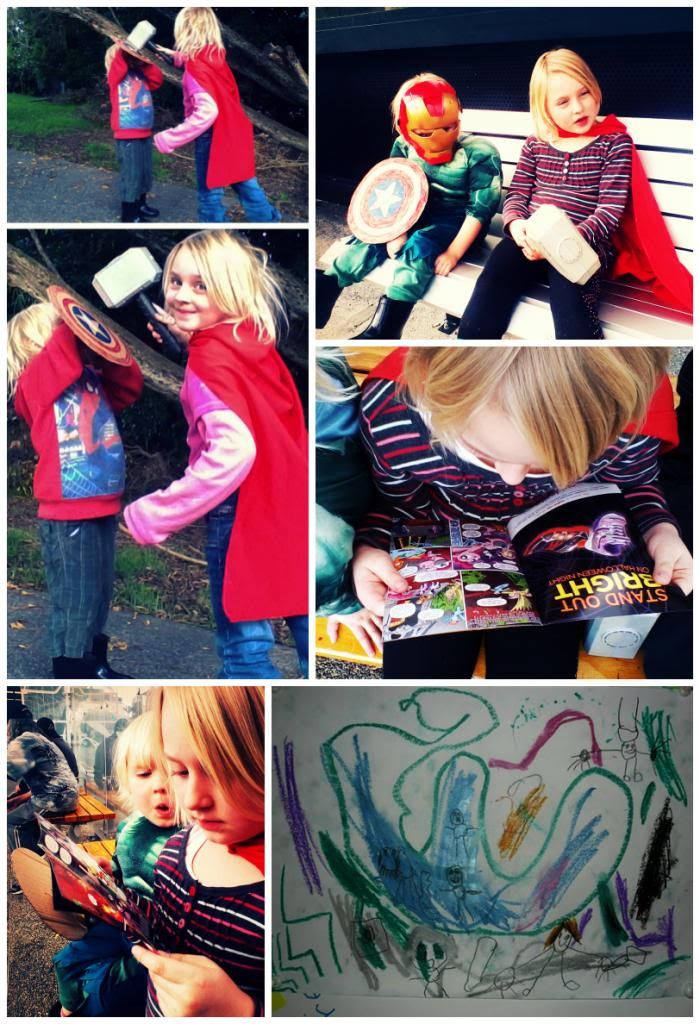 The drawing in the bottom of this collage is on the wall of her classroom. She drew Asgard, with Thor and Odin fighting frost giants, and Loki watching over from the top right corner.
Superheroes (and villains) have shaped our lives - and we love it. Right down to our bedtime rituals. "I love you to Asgard and back, across the nine realms and through Odin's beard." has over time evolved into our goodnight catch phrase.
My daughter's only complaint? There's not enough girl superheroes out there!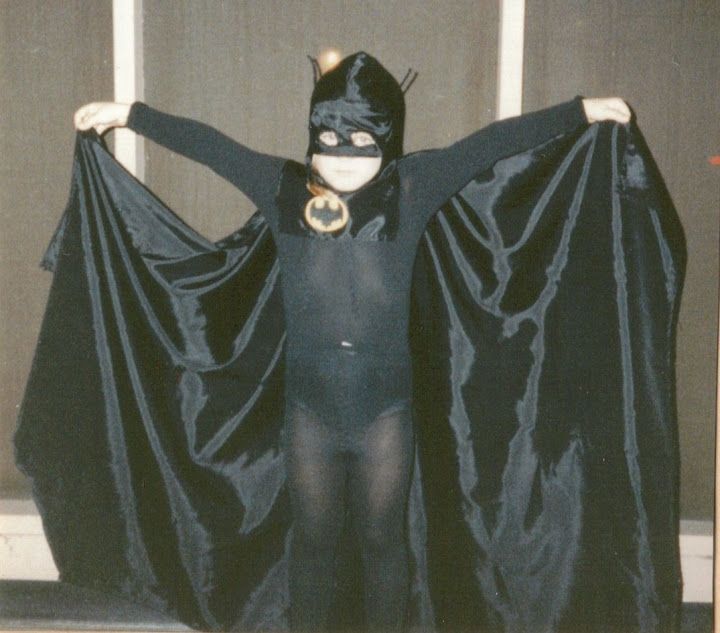 This is 5 year old me a few years ago all dressed up for Halloween.
Here are Stella and Anya as Power Girl and the Huntress from last year.
And this year's costumes: Stella as Captain Marvel and Anya as Squirrel Girl (with Kelly Sue DeConnick!)
We are over 20 pictures submitted to Girls Love Superheroes since the contest was announced and that means we are adding new prizes to the ones previously announced.
Marc Andreyko has added signed BATWOMAN COMICS - #25-30!
And if we get to 30 pictures, there are more prizes to add including more autographed comics.
If we break 50 pictures? The prizes will include a super rare and super expensive first trade of Batgirl starring Stephanie Brown autographed by Bryan Q. Miller.
To enter submit a copy of a girl dressed as a superhero, playing with superheroes or just reading superhero comics.
You can submit using the button that says "Got a Girl Who Loves Superheroes" or using the email on the site. 
Please help spread the word and show the world that superheroes are for girls, too!